The insider tip for those seeking relaxation
One of the most beautiful hotels in the Hunsrück National Park and the Moselle region
Peace, nature, relaxation – already at the beginning of the last century, people recognised the recreational value of the idyllic location at the National Park. Based on these valuable conditions, the Marienhöh has developed into an insider tip among the wellness hotels in Rhineland-Palatinate for its guests in recent years. The direct proximity to the Moselle region also makes our location so popular to our guests.
In our hotel, lifestyle, design, service and the historic monastery setting merge into a pleasantly high-quality flair – all for your regeneration. Look forward to a retreat with focus on wellness, relaxation and enjoyment – located directly on the idyllic Saar-Hunsrück Trail, which is ideal for hikers. Our region also offers many opportunities for other sports such as cycling, golf and tennis for those interested.
The Marienhöh offers you, depending on your personal preference, stylish rooms, individual suites or private chalets – always with exceptional facilities. In addition, enjoy one of the most beautiful and extensive spas of the region. Pure wellness on a total area of approx. 1500 m².
Whether as a couple, family with children or friends – a place of relaxation awaits everyone at Marienhöh.
Our rooms & suites
In the midst of nature, true luxury in contemporary design meets cosy rooms in a monastic ambience. Thus, the Marienhöh has stylishly furnished rooms and suites with exceptional furnishings and many amenities that make your stay perfect all around.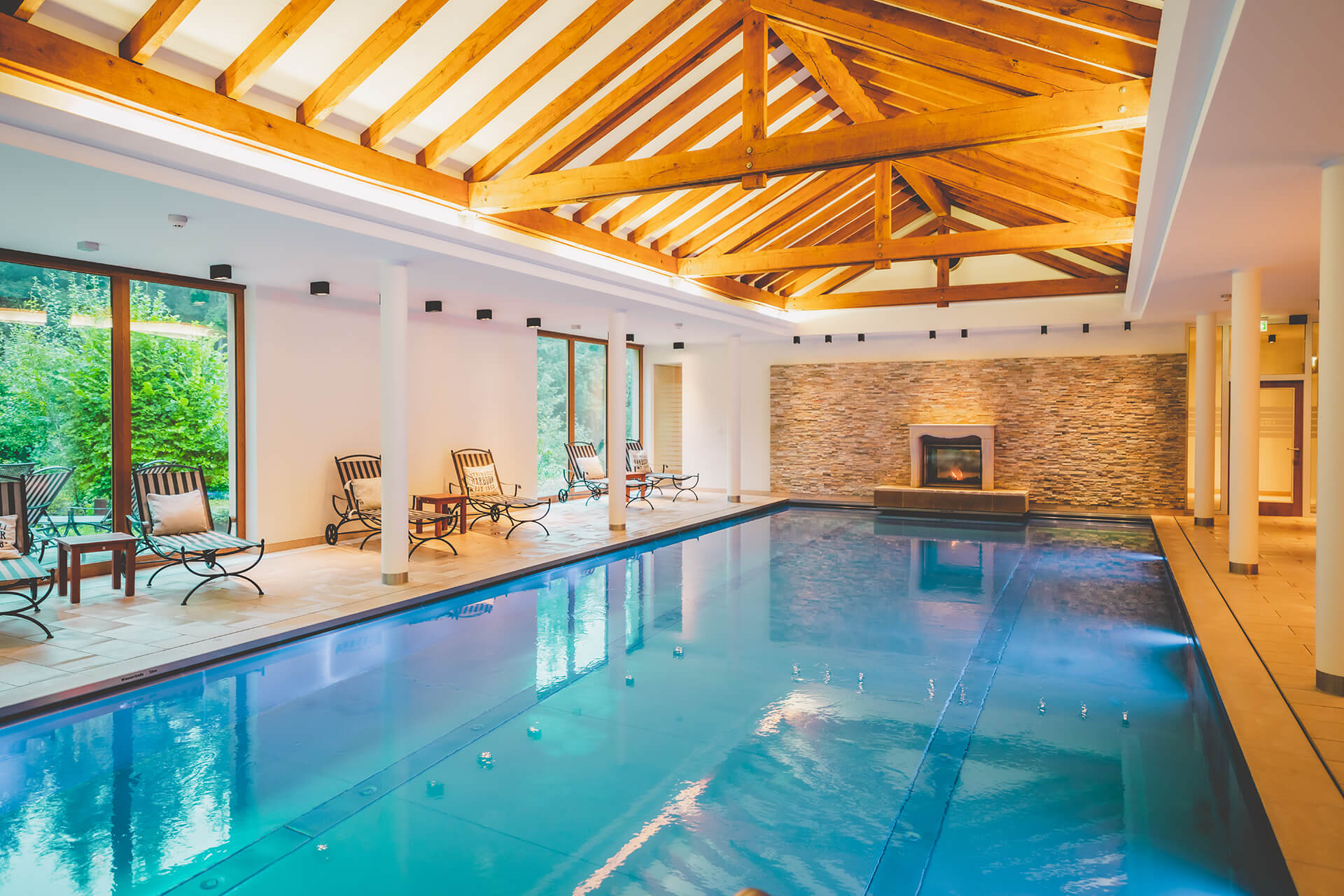 Wellness for the senses
Recovery, deep relaxation, heavenly retreat and lightness in a special ambience are what the Marienhöh Spa offers. In our spa area with a crackling fireplace at the end of the 15 x 6 m indoor pool, you can swim abundantly and dive in with your soul. Our sauna area and our massage & beauty offer create a perfect feel-good oasis away from the hectic city life.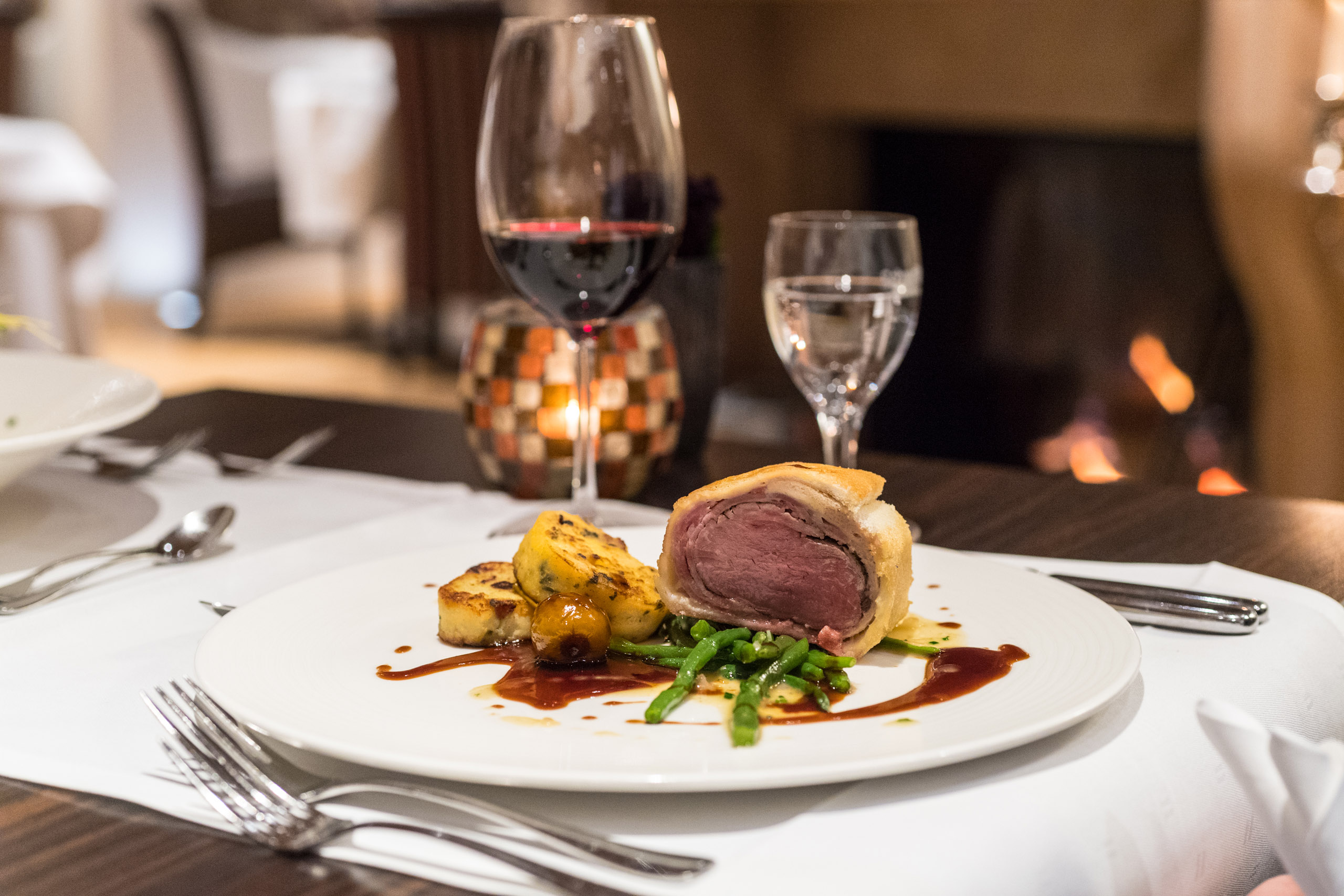 Great cuisine
Chef Felix Heylmann creates healthy and delightful dishes with a regional touch and spoils guests with culinary enjoyment. Multi-course feasts from our à la carte menu combined with regional wines round off your time-out perfectly in culinary terms.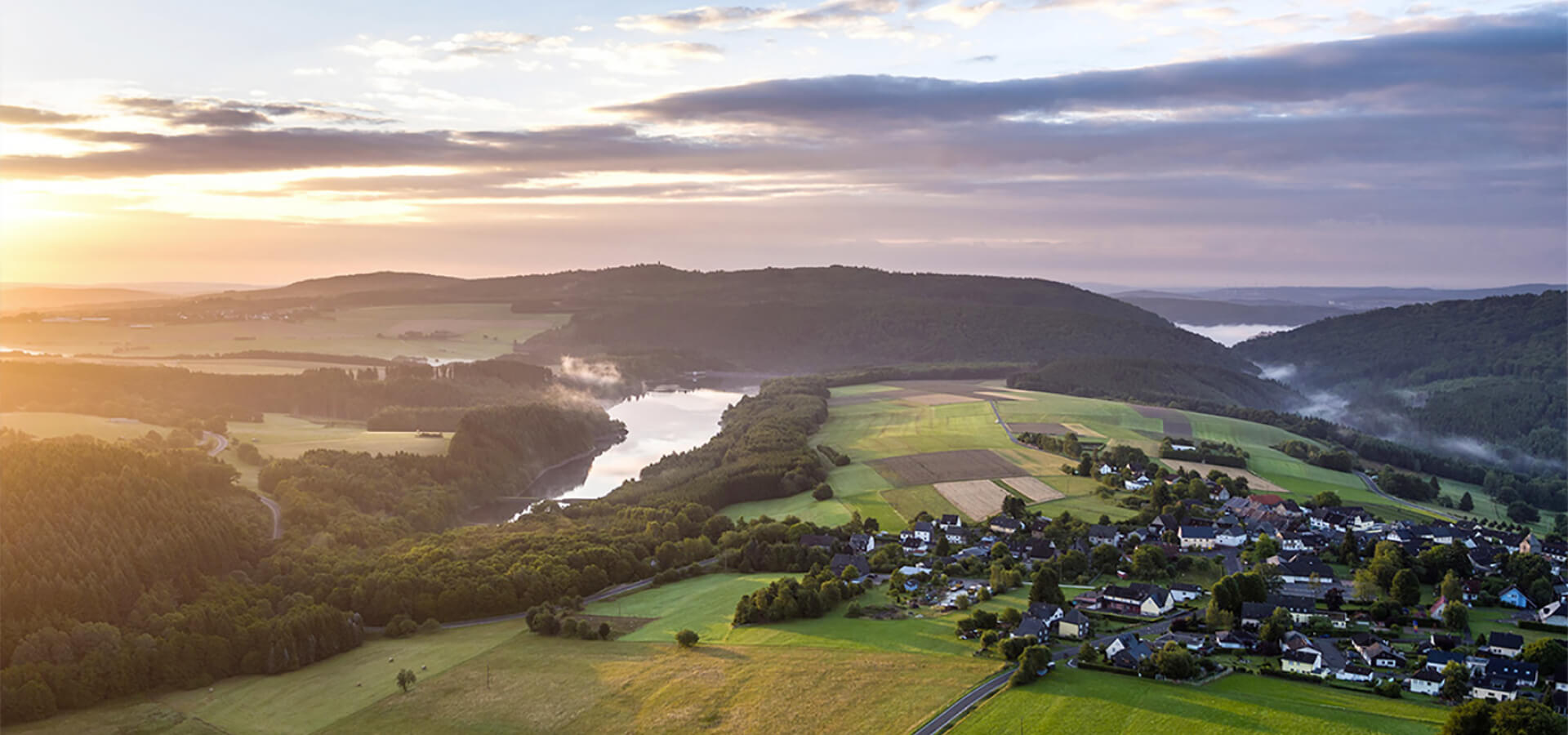 Comfort
These cosy double rooms are located in the main house and the annexe. Selected colour nuances radiate peace and warmth, high-quality wood details and elegant lifestyle design transform them into an oasis of well-being for two or solo travellers.
Based on this room category, we also have single rooms for those travelling alone.
Highlights
ab199 €
Deluxe
These bright rooms in the main house embody the core essence of our hideaway hotel: functionality and contemporary. Elegant details enhance the interior and wood panelling radiates cosy warmth.
Most of our deluxe rooms have a balcony with a view into the beautiful nature.
Highlights
ab239 €
Junior Suite
The ⌀ 32 m² Junior Suites are the right rooms for all those who love maximum living comfort and a special view.
They are enhanced by a large living area with high-quality seating and a beautiful balcony with a view over our cosy Kreuzgarten or into the nature of the Hunsrück National Park.
Highlights
ab279 €
Suite
Our 45 m² maisonette suites exude high-quality flair combined with quiet luxury on two floors.
Characteristic features are the high-quality interior made of wood, the cosy living area with a sofa, the free-standing bathtub as well as the large windows and the balcony, which offer a sensational view of the forests and the valley.
Highlights
ab329 €
Deluxe Suite
The 45 m² Deluxe Suite offers a spectacular view over the valley through the floor-to-ceiling panoramic windows. The interior impresses with classic elements and numerous details, a free-standing bathtub, a spacious living area and two balconies with panoramic views.
Highlights
ab379 €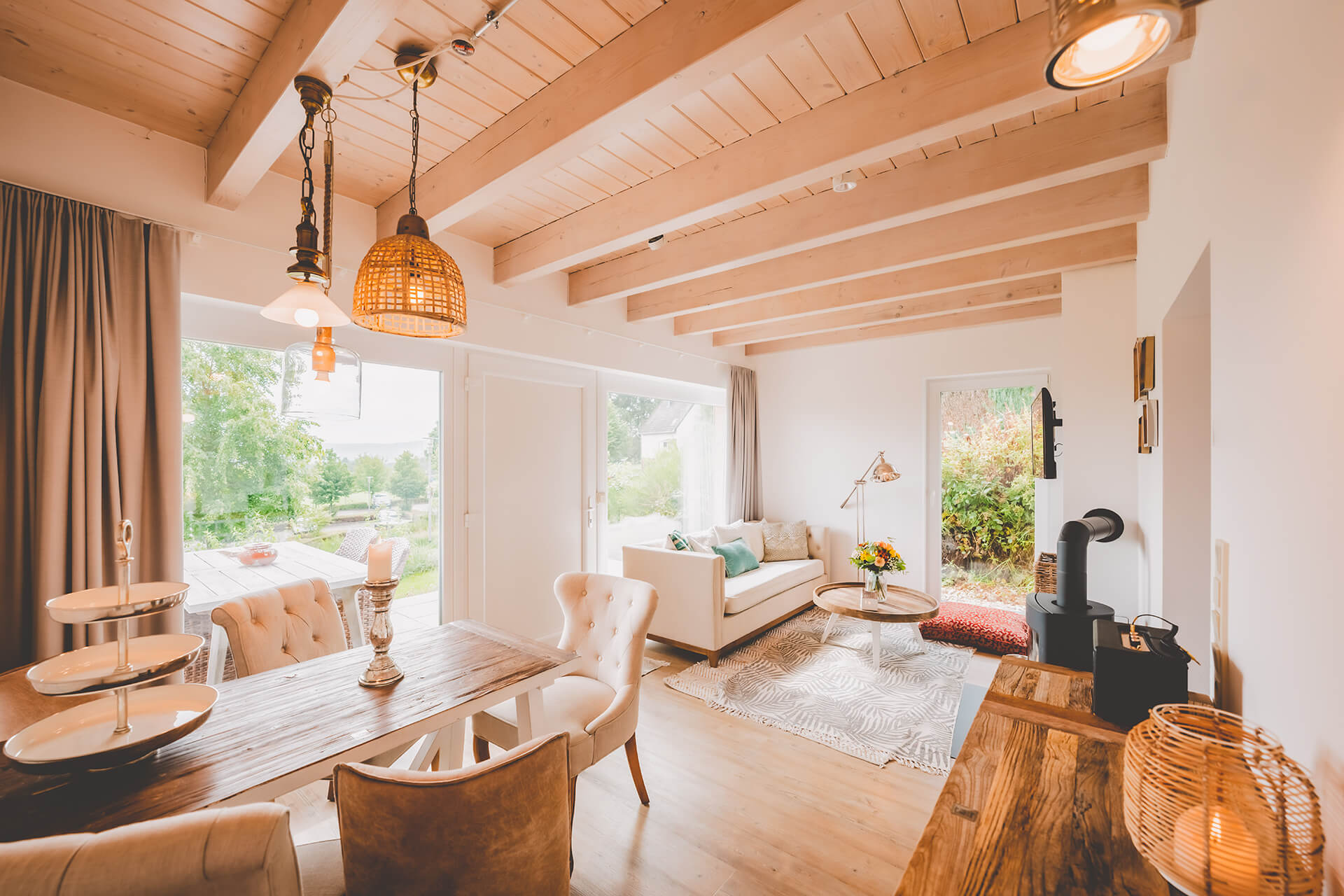 Private Chalets
The detached Premium Chalets as well as our Double Chalets are located above the Marienhöh and offer the perfect retreat for families and friends.
The basic equipment includes a living area with fireplace, a fully equipped kitchen and a cosy sleeping area on two floors. The chalets are designed in a modern country house style and also have a spacious terrace.
Highlights
ab439 €